Directions to Charlotte Massage & Bodywork Center:

We are located one block East of I-77, exit 5 - Tyvola Rd .
From the exit proceed eastward on Tyvola Rd to the 2nd traffic light which is 77 Center Drive, then turn Right.
Take the first Left up the hill into the Arcade Square business park, right behind Wells Fargo Bank.

We are the very 1st unit closest to the entrance, at the corner of the building,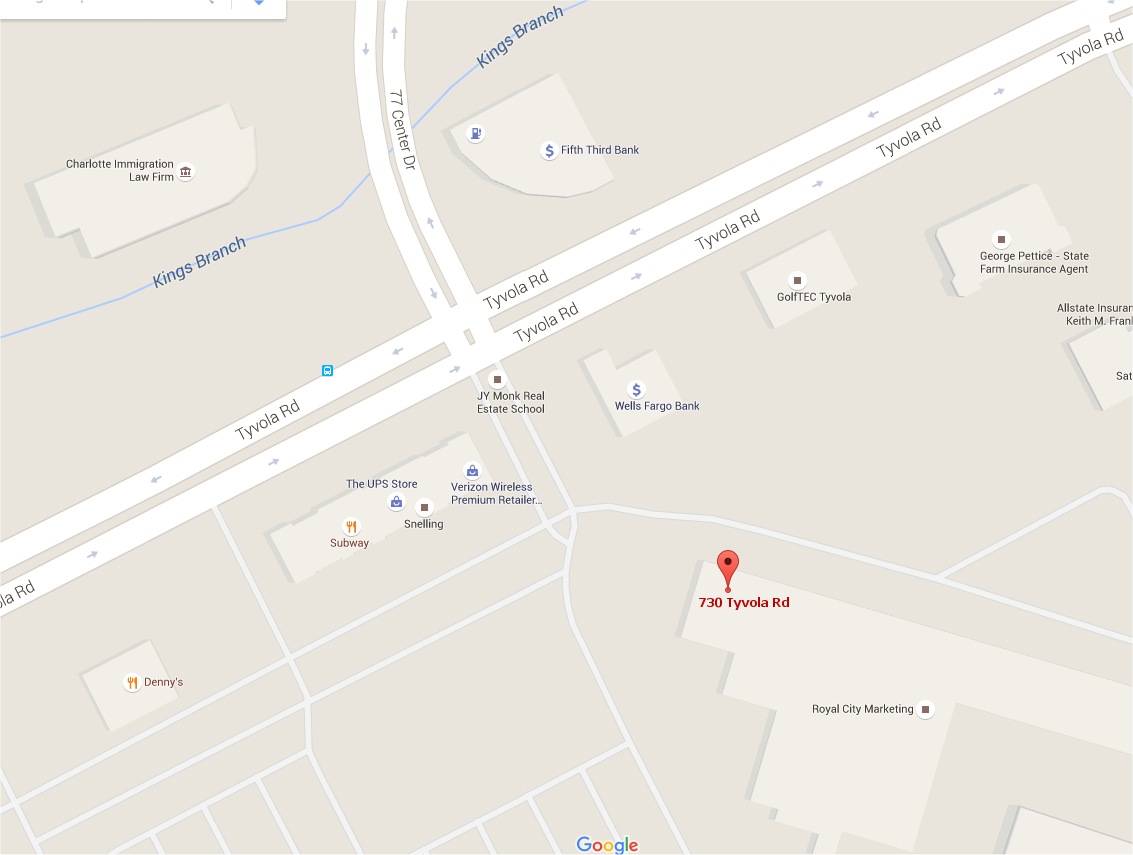 From north of Charlotte (south bound on I-77) take exit 5, turn Left on Tyvola. Continue as above.

From south of Charlotte (north bound on I-77) after the exit, turn Right on Tyvola. Continue as above.

From east of Charlotte, take Idlewild/ Rama/Sadis/Fairview/Tyvola, straight west bound,
after cross 'Old Pineville Rd' to next traffic light, at 77 Center Dr, turn Left .

From I-85, north of exit 37, exit at 37 to I-77 south. Then continue as above.

From airport, turn Right on Billy Graham (towards I-77) exit Right on Tyvola Rd (coliseum center),
go about 4 miles, after cross 1-77, turn Right at 77 center Dr.

From I-85, south of exit 31, take I-485 exit, go east/south to I-77 north to Tyvola exit (5).

From Mint Hill, Mathew, Pineville areas, take I-485 west/north to I-77 north to Tyvola exit (5).

See More Map for reference: Map (balloon A)

********************************************************************************



We provide shuttle service!

Don't have car? Don't know the area? Don't feel like to drive?
We Pick you up - Take you back for only $20! (within 30 miles round trip.)
Additional charge when driving time over 20 miles one-way.